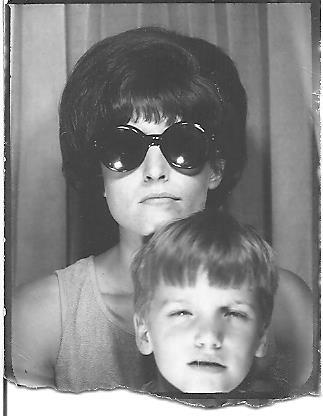 "Pretty as a movie star, homecoming queen in'61…" 
Today is her birthday. 
Lori McKenna's new song "People Get Old" wrecks me. It wrecks me because I am getting older. It wrecks me because I am a grandfather. But mostly "People Get Old" wrecks me because she never did. 
She was pretty. She was so pretty… pretty enough at 18 to stand on the 50-yard line in a gown and a tiara. At 26, she kept the books at Justin Boots and looked like Bobbie Gentry. At 46, she decorated houses and looked like Dixie Carter. She was a force of nature. She was south Arkansas but spoke with an older and deeper southern accent… with a touch of French-Cajun music in her voice. She was fierce and formidable… 
But she was also broken. She was damaged. She lived with a wound that wouldn't heal and she secretly medicated it for most of her life. She fought her demons every day and, if I am honest, I am surprised she kept them at bay as long as she did. 
For two of my children, she is a memory. For another two of mine and all of my sister's kids, she is only a story we tell. She has missed so much by leaving so soon but I guess she missed way too much while she was still here. And I miss her every damn day. 
I am two years older than she will ever be… and today is her birthday.